A

villa 3D model is the best way to bring to life the house you have always dreamed of, paying special attention to details such as lighting or other accessories, such as miniature vegetation.

Apart from showing the exact architectural design of the houses, the villa 3D model helps us to dimension the surroundings of the house and the whole neighbourhood.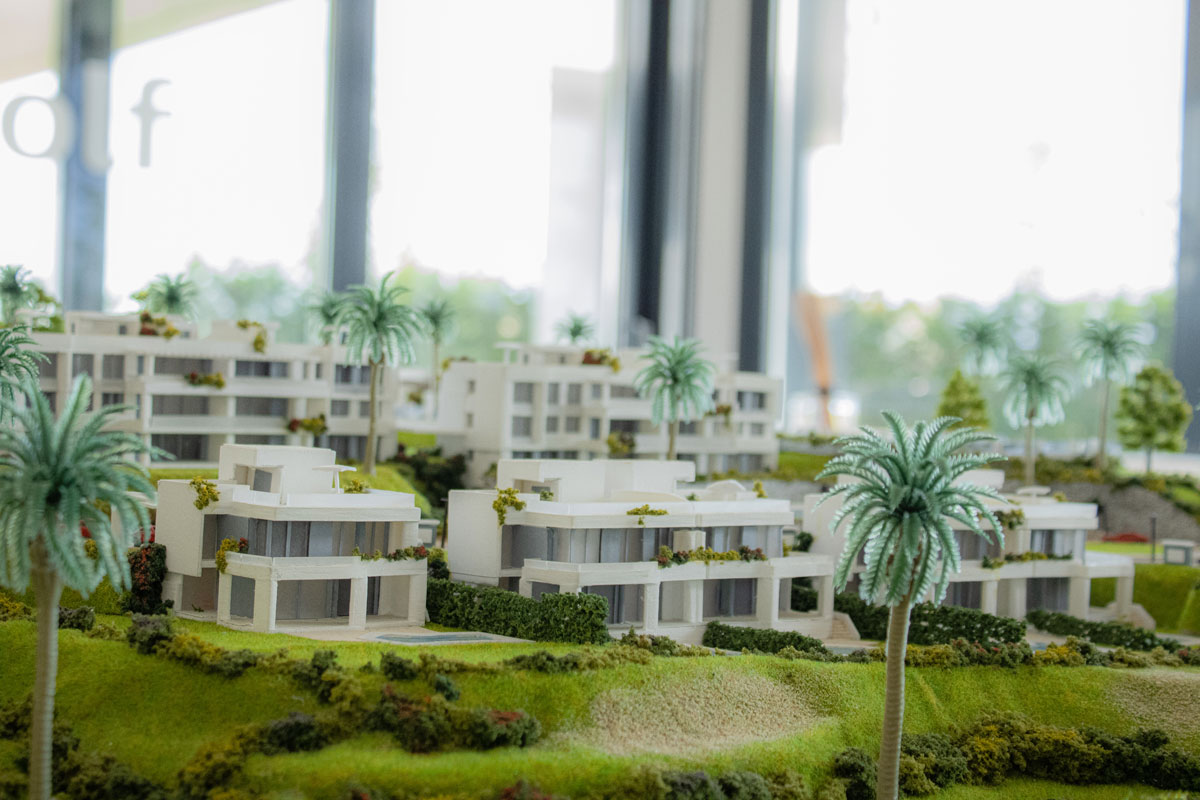 They are very useful to help us to understand in scale the interiors and exteriors, that is why in Maquetas.tech we make them detachable and do not miss any detail, the detachable roof is always a good option. In this way, we can show the distribution of the interiors.
We usually use scales from 1:50 to 1:200 for villa 3D models. With these scales, we can accurately represent the exterior details of the building or the ornamentation of the façade, as well as the floor plans if necessary.
Each villa is meticulously crafted and manufactured to create the personality of each house, thus amplifying the particularities of the overall design.
At Maquetas.tech we pay special attention to elements such as vegetation or terrace and common areas furniture. Our craftsmen work meticulously in our workshop modelling one by one each piece of the model (figures, vegetation, swimming pool, lighting, tables, chairs, lamps, cars, etc…) to imitate the existing spaces and give the future residents a real feeling of the living conditions.
Central Office
C/ Alcalá
Madrid
Phone: +34 608 110 758
Málaga Office
Avenida de las Américas
Málaga
Phone: +34 952 229 298
Request Info EN Maquetas.tech