Handcrafted Models
The model for your project requires emotion, detail and the ability to amaze with a dazzling factor.
Interactive Models
Interact with the model. Illuminates areas and generates a positive visual impact on the visitor.
Optimize your point of sale and improve your customer's experience. Request your budget, we call you back.
Solicitud de información EN
At Maquetas.Tech we have been manufacturing handcrafted models and innovating in technology to enhance real estate projects for more than 20 years.
Craftsmanship and technology applied in the same project.
When a model becomes an attention-grabbing spectacle.
3D RENDERING | LASER, 3D PRINTING | CRAFTSMANSHIP WORK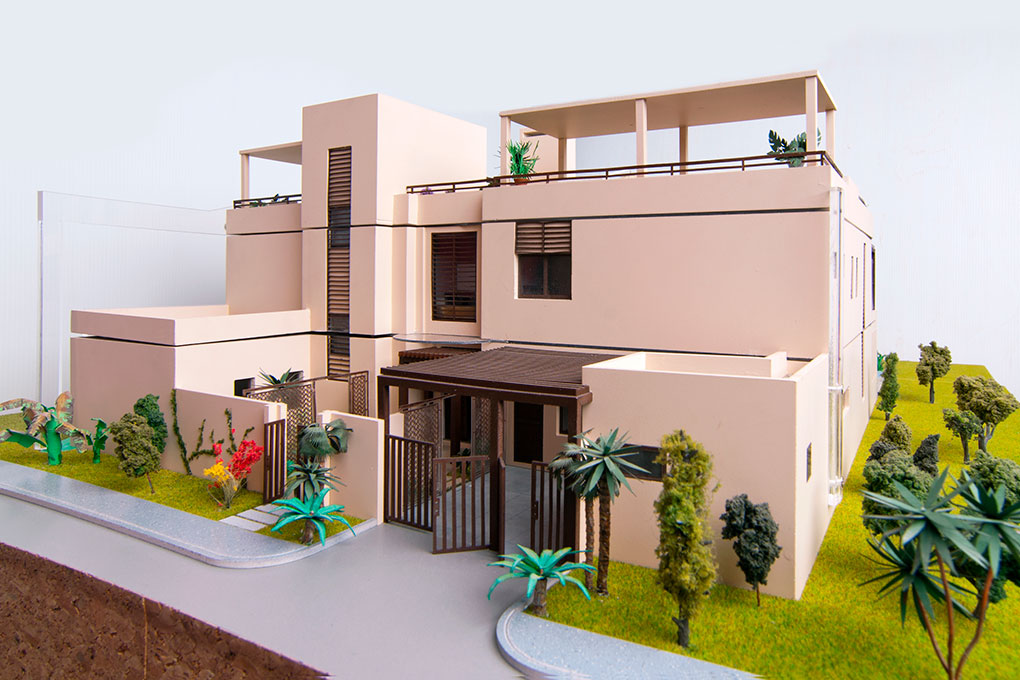 We help marketing teams save costs and time.
We develop the materials needed to drive sales for a promotion.
Project: Park Hyatt Marrakech
3 Vila Modelss con apertura de plantas y mobiliario interior y exterior.

1 masterplan model.

Vcommercial 3D video.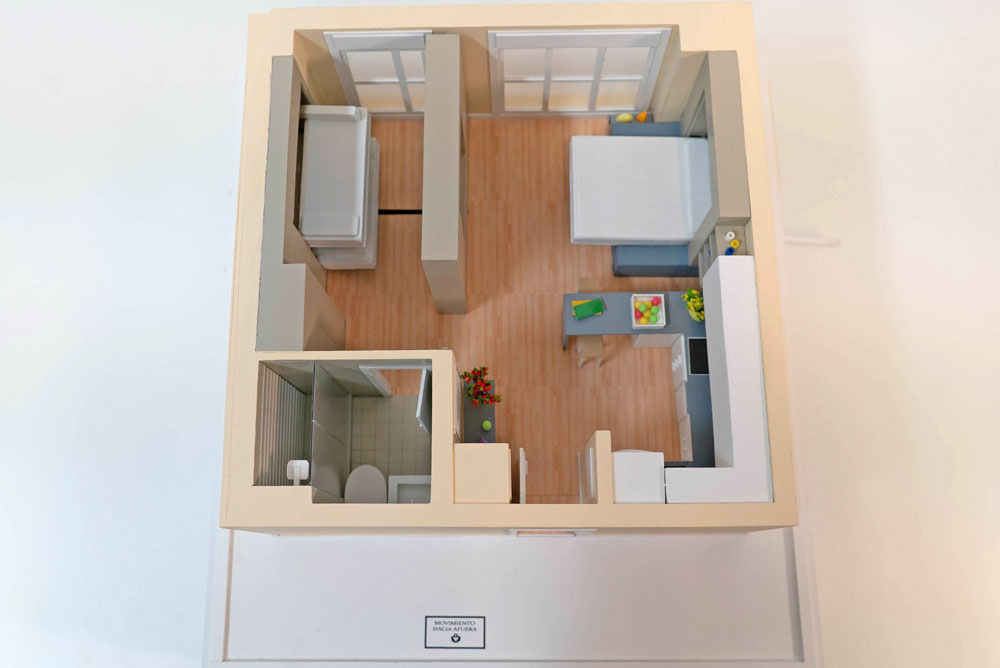 Create a positive first impact on your customer with a versatile mock-up that offers possibilities.
The magic of making spaces and furniture disappear and appear in the blink of an eye.
Explanatory 3D video | Craftsmanship
CLASSIC MODEL
The most effective commercial tool for events, fairs, exhibitions or showrooms. Get a first positive visual impact for your project.
Architectural Models
Maximum quality and manufacturing speed. International shipments & european prices.
Hyper-realistic models
We make models with exterior and interior decoration, lighting and ambience.
Models with movement
We manufacture models that are transformed through motors and mechanisms.
Interactive Models
The most dynamic and innovative way to present new projects.
Impressive presentations
We use the latest technology and work with the best layout artists to impress in the presentation of any project.
Technological complements
We add the most advanced technology to the model: Augmented Reality, VFX, Virtual Reality, 3D movies…
Differentiation
We combine the latest in virtual technology with the traditional physical model to create a unique model.
Digital models
Point-of-sale applications, optimizes the sales force by unifying the commercial speech. Model + CRM Software.
No leads, no sales
We digitize the customer experience at the point of sale with models with intelligent lighting connected to a software that allows visualizing geographical aspects of the development, qualities, comparison of homes and checking availability in just one click.
Digitalization of the sales model
We redesign the Real Estate sales experience through intelligence and data. Measure the number of qualified leads or the conversion rate of opportunities.
Differentiation
Integrates the entire process of generating 3D renderings, promotional videos and intelligent models with a single partner.
20 years of experience
Our experience gives us a global vision of the sales process, we know how to adapt to any type of project and client.
Only 1 interlocutor
We provide 100% of the marketing material needed for each promotion.
In-house production
Total control over production, models, 3D computer graphics, design, 3D and promotional video.
Cost savings
Our team is made up of layout designers, graphic designers and project managers that guarantee an integral management of the whole process.
Innovation
we are incorporating technologies that work.
International markets
Experience in international markets. Very demanding markets in terms of quality.
Always on time
We always deliver on time.
Express service
50% higher cost, but available for selected projects
A showroom composed of a model of the building with its outdoor parks and the integration of digital complements for better marketing and user experience.
Hyper-realistic residential models with customized table and interactive display integration
Information needed to quote a model
To establish the price of a model we need to have the following information: 
Architectural plans and images of the project. If you do not have plans because the model is conceptual or does not represent a real building, send us a sketch or a description of your idea and we will give it shape.
Desired size or scale for the model. If you are not sure about the scale, tell us how much space you have to exhibit the model and we will advise you about its size.
Shipping address. In case you want us to install the model in the office or exhibition place, we need to know the exact location to calculate the price of transportation.
Production time of a model
The production time of a model varies according to its complexity, but on average, it takes about 8 weeks to manufacture models for real estate. For conceptual or smaller scale models, the time is reduced to about 4 weeks.
This production time also varies if we have a higher or lower volume of work in the workshop, so we recommend that you order your model at least 8 weeks in advance.
What is the manufacturing process like?
The manufacturing process of the model begins once we have all the technical information (plans, renderings, specifications, landscaping, interior design…).
The first step is to prepare the cutting plans to cut each piece of the model with the CNC or laser cutter.
When the pieces are cut, we assemble them like a puzzle to obtain the skeleton of the model.
Afterwards, we paint and add finishing details to the building and the environment represented by adding decoration, characters, vegetation, lighting…
Finally we validate that everything is correct before delivery to the exhibition point.
Can I see the manufacturing process?
Of course you do. We are always open to receive visits in the workshop to validate each phase of the production. But if you are far away or can't come to the workshop, we will send you pictures and videos of the whole process.
How is the shipment of the model?
The shipment of the model is done by the Maquetas.tech team. We always recommend that you hire our installation service to be able to fix any damage that the model may suffer during transport (this rarely happens).
However, we do not mind if you pick up the model yourself or hire an external parcel service. In this case, we advise you to order a custom-made box with your model so that the model will not be damaged during transport.