Production
of innovative 3D models and 3D explanation
Model of a flexible house with manual movement. 3D architectural video explaining the product.
The magic of making spaces and furniture disappear and appear in the blink of an eye.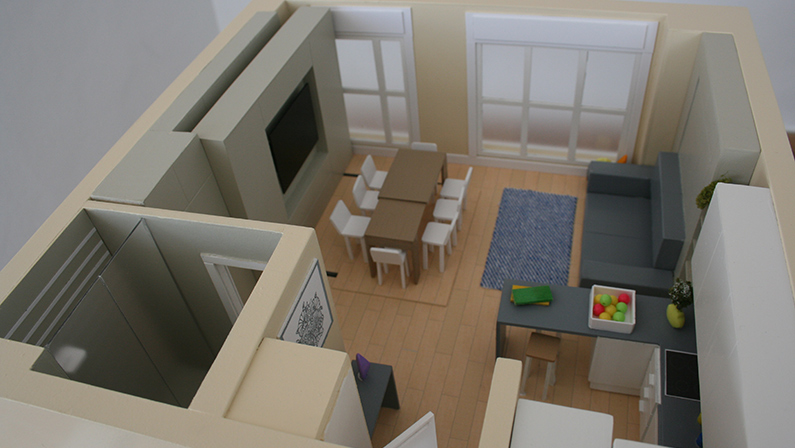 Create a positive first impact on your client with a mock-up that offers possibilities.
We made this model with movement to represent the transformation of the flexible housing developed by Vía Célere.
We work on the initial concept providing ideas and angles of approach. We recreate it in a 3D architectural images and build it in our artisan workshop.
We support the artisan work with the production of an explanatory 3D animation video (the video you have seen above, how? haven't you seen it? well, press play) produced by our computer graphics studio  Jetcommunication.
This video is the perfect tool to explain how this innovative construction system works, as it allows anyone interested to perfectly understand the possibilities of the house without the need to visit the show flat.
Our craftsmen and 3D modellers sharpened their ingenuity to represent the flexibility and versatility of this type of construction through a physical model that would allow us to simulate the total transformation of the space of a typical house with this system.
So we added several manual mechanisms that allowed us to move the main wall to create an office with bunk beds and transform the sofa into a double bed.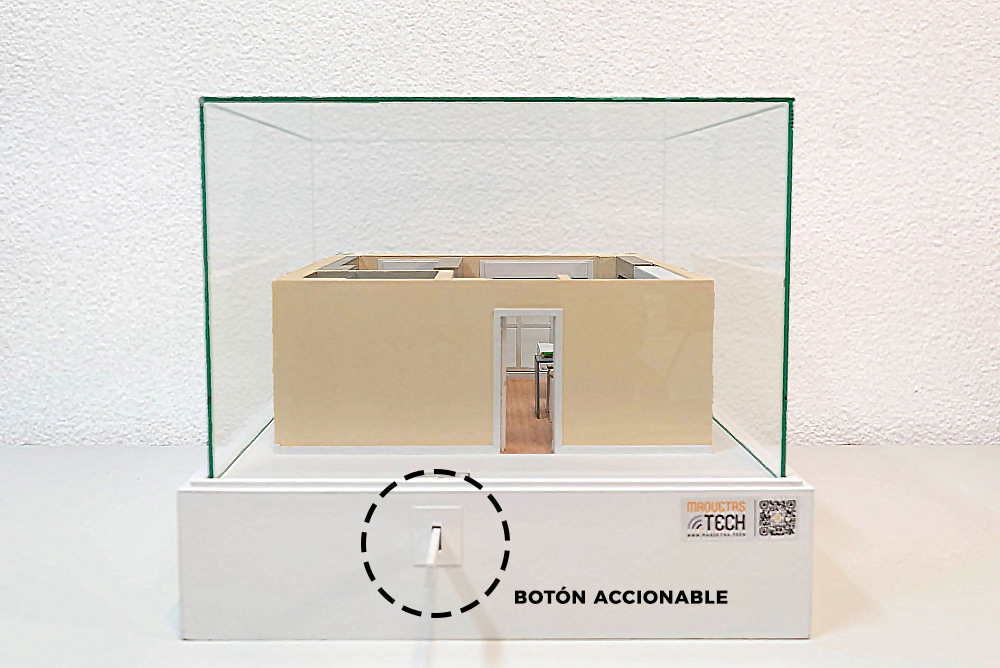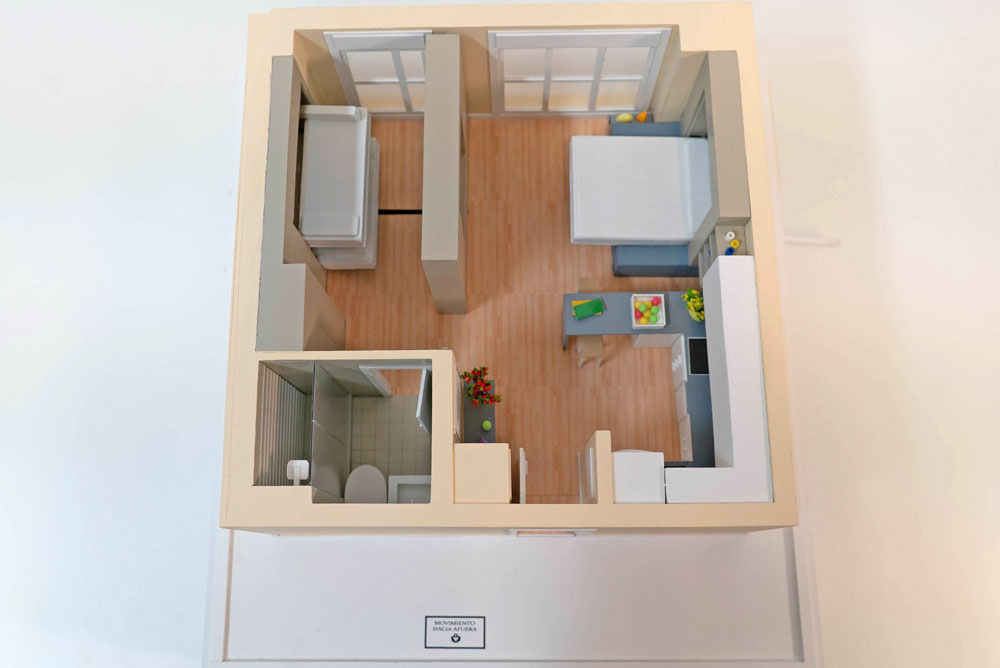 Ask for a quote
Complete the form below so that we can send you an exact quote for your model.